Relocation support at Sellforte
We at Sellforte are open to recruiting people who are currently living abroad. We have hired some people to work for us completely remotely but most people relocate to Finland (some positions also require a physical presence here). Over the years, we have helped over five people to relocate to Finland, both from the EU and outside it. At Sellforte, we personally assist you in the relocation process and cover some of the fees involved.
This page gives guidance on the whole relocation process for our job applicants so they know what to expect from the process. The steps in the process depend mainly on your citizenship and current location.
If you are a citizen of any EU country, Iceland, Norway, Switzerland, or Lichtenstein, you can work in Finland without a permit. If not, you need to secure a working permit before coming to Finland.
Below, you can find a detailed description of the relocation process for both people who need a permit and people who don't need it. Finally, some links to useful services in Finland are listed.
The correctness of the information on this page may change over time and depend on the specific relocation process. Therefore, this page may contain errors or misleading information. We accept no liability for damages caused by any potential errors or misinformation on this page or any linked pages.
Testimonial
I moved from France to Finland in 2022 and Antti from Sellforte made it a breeze. Being a Turkish citizen, I needed help with a working permit, and Antti had my back. In less than a month, I was working, registered, and settled into an apartment. The Sellforte team not only provided excellent support, but also fostered a flexible working culture and a friendly atmosphere. If you're looking for a smooth relocation and an amazing work environment, I highly recommend Sellforte!

Orhan Solak

Data Scientist
Relocation process to Finland for people who need a working permit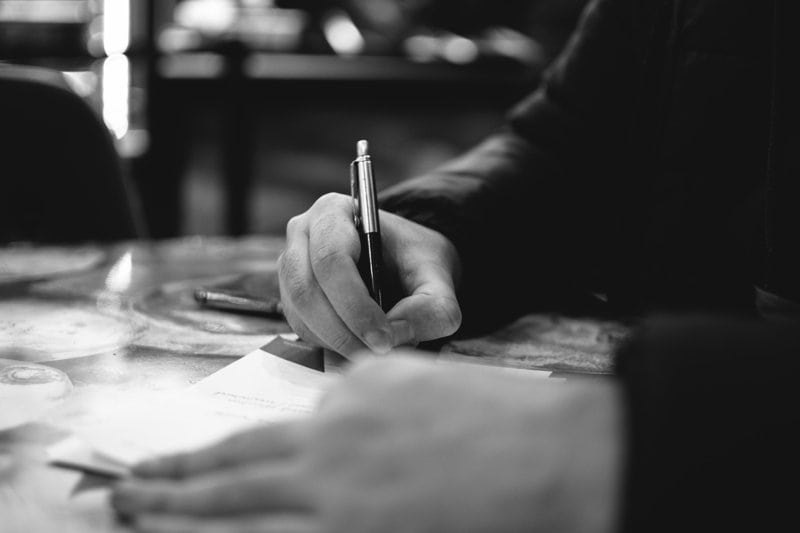 Contract signing
The relocation process starts after the employment contract is signed. We sign contracts electronically so you don't need to travel to Finland for signing.

The starting date of work is flexible and depends on how quickly the working permit is granted. The contract is also written as conditional on getting a permit since we legally cannot employ people without a permit.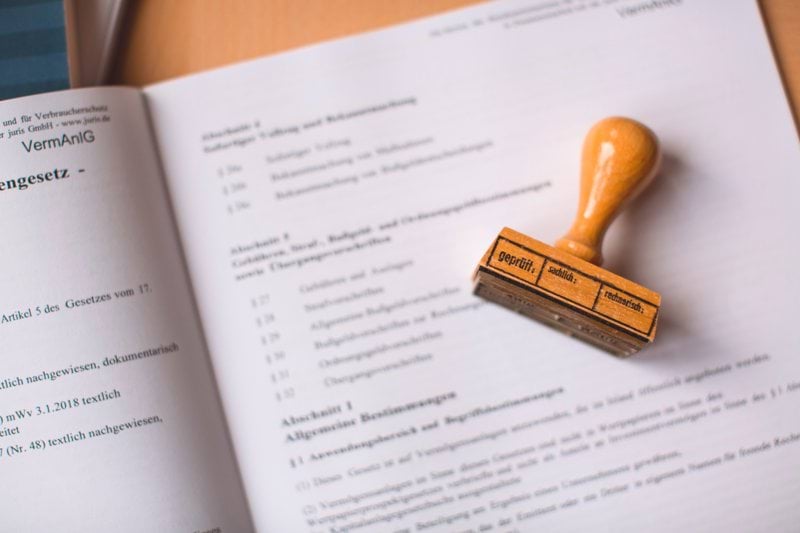 Prepare for the residence permit application
Most of our new employees with a higher education degree fall under the specialist permit category. The permit is fast and easy to get, especially since there is a fast track for such applicants.
If you have family members moving with you, getting a permit at the same time is usually possible. The family member applications are processed together with the same speed so applying together is usually faster than separately.
Note that you don't necessarily need to be married with your partner; Finland recognises couples that can proof that they have lived at least 2 years together in the same address or have a mutual child.
To prepare for the application, you need to gather at least the following documents (see the up-to-date list on migri.fi):
- Valid passport (preferably one that won't expire soon)
- Passport photos complying with the Finnish standard (see migri.fi)
- Colour copies of the passport page containing personal data and of all passport pages that contain notes
- Document showing that you are legally staying in the country where you submit the application (typically a passport if you live in your home country, otherwise a residence permit card or a similar document).
- Higher education degree certificate (translated and notarized if not in Finnish, Swedish or English; see Migri guidance)
- Employment contract
- CV, employment record book (e.g. in Russia), proof of employment from previous employer (these are sometimes requested).
Additional documents are usually needed if your family members apply for a permit at the same time.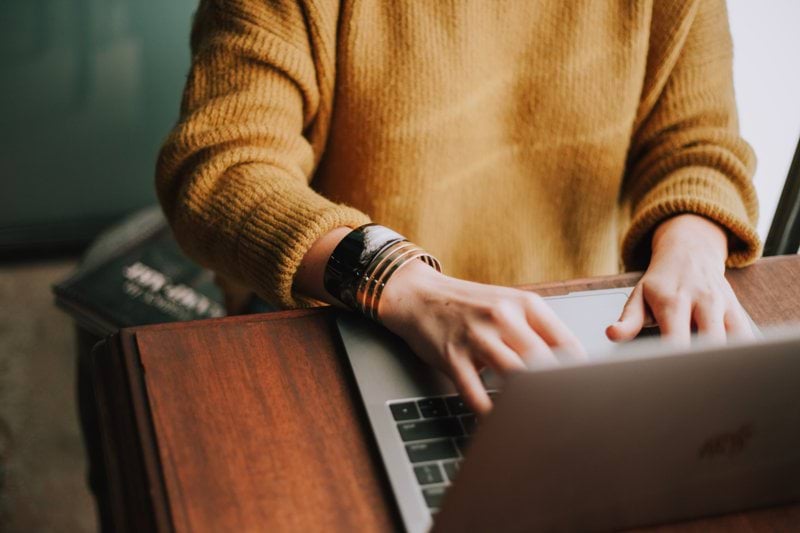 Submitting the application
Register to EnterFinland and start filling in your application. The form is pretty easy to fill in.

Remember to select the "fast track" and D-visa services. The fast track service makes the application processing faster and the D-visa allows you to come to Finland quicker after receiving the decision.

Also remember to add all required documents and fill Sellforte's information correctly (you get these from us).
Once filled, we will also go through the form together to ensure that everything is correct. After submission, you need to pay the processing fee online. Download the receipt so we can later reimburse it. (The reimbursement is tax free alongside many other relocation cost reimbursements.)

Once submitted, Sellforte will fill in the required additional employer information to the same system within 2 working days.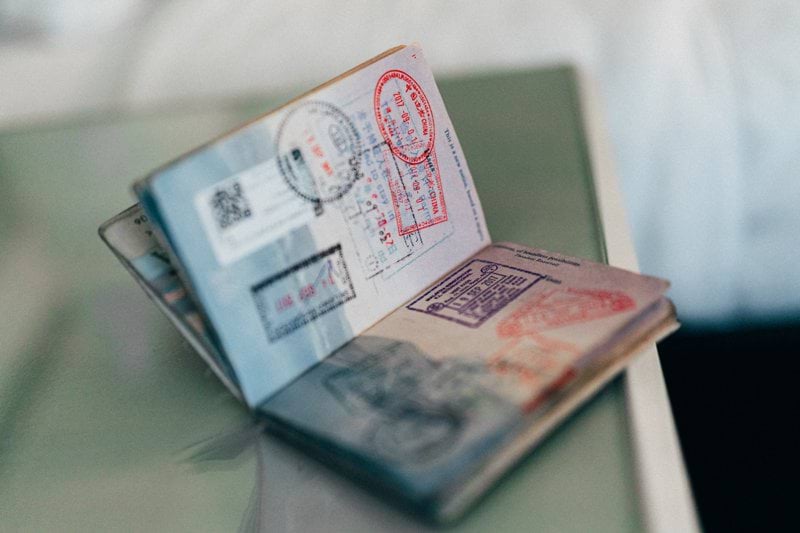 Visit a Finnish embassy
After submission, you should also receive information by email about booking an appointment with a Finnish embassy or VFS application centre to proof your identity. You should also receive a "fast track code" in the email which should allow you to skip the waiting queue for the embassy times. Book the meeting as soon as possible as you need to visit the embassy within 5 working days of submission or at the earliest possible date.

If not, you can check instructions from the Finnish embassy websites directly. You can visit the embassy in the country where you are living rather than going back to your home country. However, note that not all countries have a Finnish embassy so you may need travel to another country.
When making the booking, give the embassy your application number (and fast track number). Take all the original documents used in the application (see step 2) to the meeting.
You can leave your passport at the embassy so that the D-visa will be affixed to your passport when Migri grants you a residence permit and the D-visa. You can also ask the embassy for a second meeting after the permit approval in case you need to keep your passport.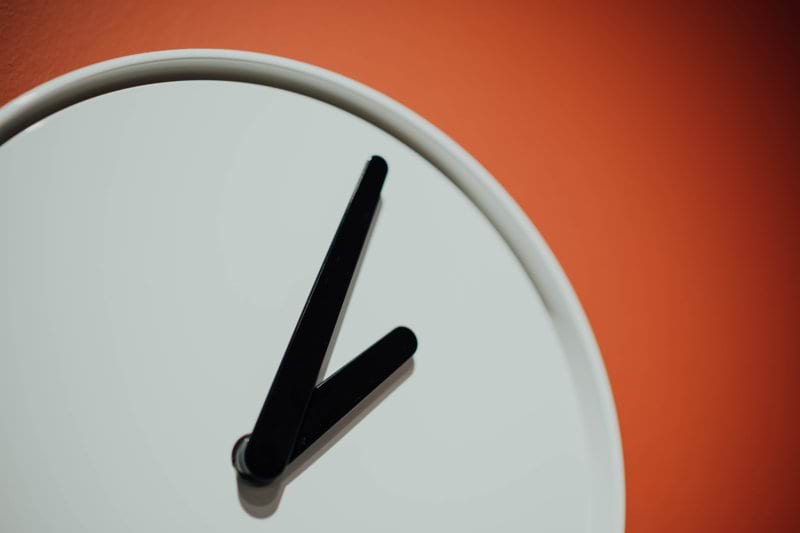 Wait for the decision
After proving your identity, Migri typically processes fast track applications very quickly (typically within a few days - the fastest we have seen is one day). However, the processing time varies based on the current queue but Migri promises to give the decision within two weeks. Migri can also sometimes ask for additional information, which will prolong the processing time.

If the application is rejected for some reason, it is possible to appeal the decision.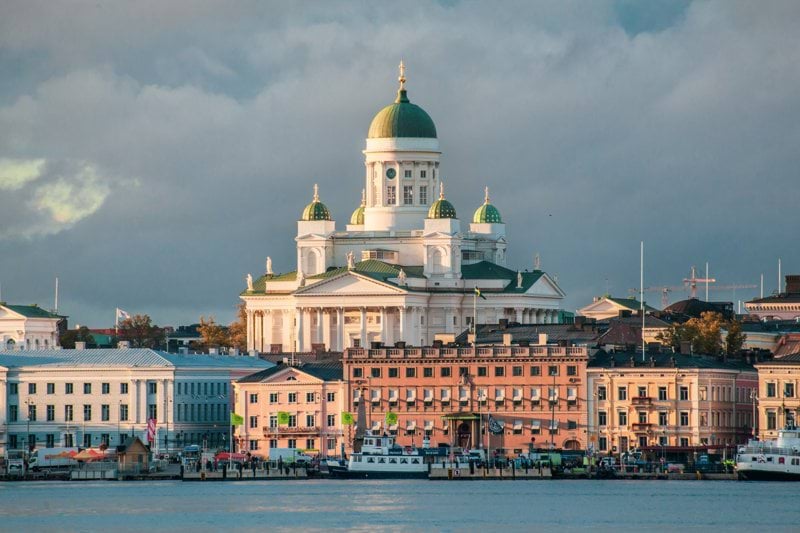 Travel to Finland
Once the visa has been approved, you can get your passport with the D-visa from the embassy or go to the embassy to get a D-visa affixed to your passport. You may need to contact the embassy to book a meeting for this.

After receiving the passport with the D-visa, you can travel to Finland immediately. We typically cover your flight to Finland. Remember to check the Finnish customs agency's guidance, especially when importing pets, vehicles, and valuable goods. Remember to also take all your documents with you to Finland as they may be needed later for different registrations.

In Finland, you are also allowed to work immediately if your permit is in force (check the decision for the starting date).
You will also receive your formal residence permit card. It will be delivered to a pick-up point near our office and you will receive a notification about it by email/sms. Note that the card will be sent automatically after receiving a positive decision. This can mean that the card can arrive even before you are in Finland. The card is typically only held at the pick-up point for a couple of weeks, but you can ask someone else to pick it up for you if needed (no need for a power of attorney).
We typically book a month at an apartment hotel near our office for you, so you don't need to find an apartment straightaway. The benefit is taxable.
We also give you a Finnish mobile subscription (taxable benefit) so you get internet access and can make calls. You can also get a prepaid subscription from most kiosks. Getting a post-paid subscription by yourself usually requires that you have lived in Finland for some time already, so it is usually easier to take one from us.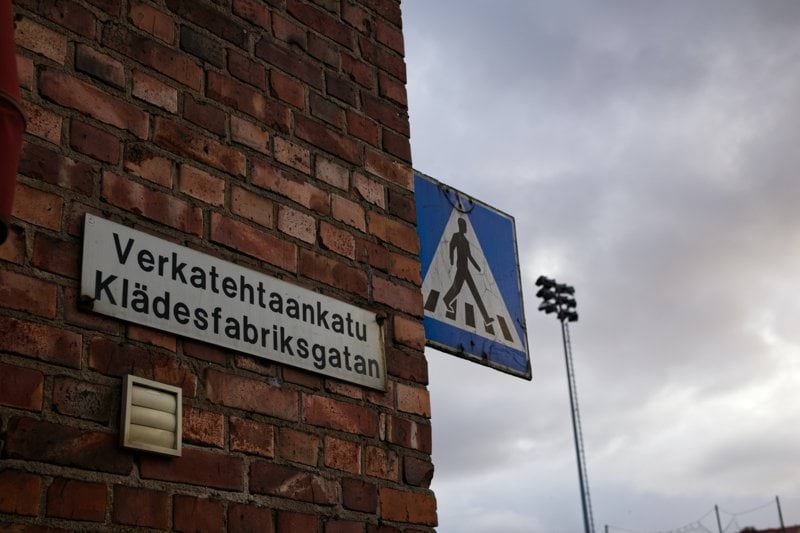 Registering a permanent address and municipality + getting a personal identity code.
In Finland, you still need to do a couple of registrations to start your living here. The first one is about getting a permanent address, municipality, and a personal identity code.

Personal identity code is needed for everything since it identifies you from other people. Sometimes it is already written on your residence permit card but Migri does not always grant it and therefore you have to get one from DVV (the magistrate).

Permanent address is needed to get an official identity card (see next step). You can typically use apartment hotel address as your first permanent address. Municipality is required to get access to public healthcare and public benefits and to order a KELA card.
Registering these is faster for people who have received a residence permit using fast track. You just need to print and fill in the form on DVV's website and book a meeting time (select fast track appointment type). There can be a shortage of meeting times in the big cities but you can book the meeting even before arriving to Finland or you can visit some other city as well.

Take your passport, residence permit card, the filled in document, other required documents listed on the DVV's website to the meeting.

You can also register your family relationships at the same time. For that you need official translated and notarized documents from your home country.

Once the application has been submitted, DVV will send you your identity code and other registered information by email.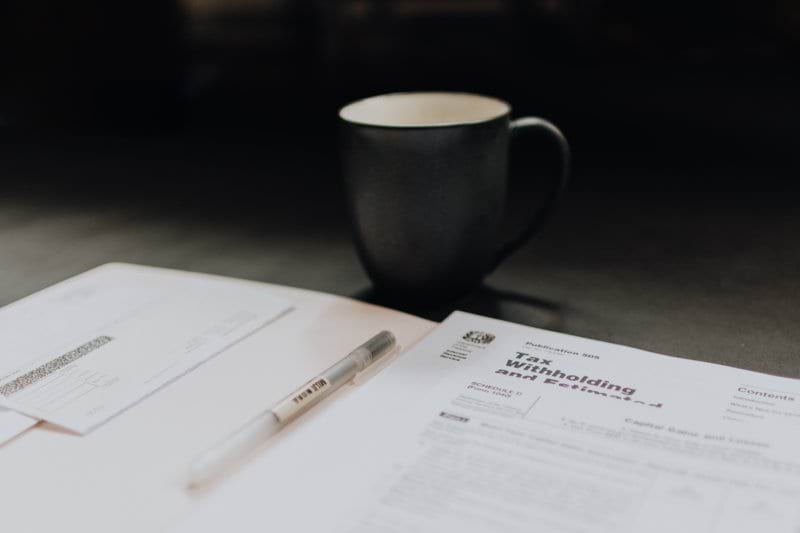 Tax card
Next you can get a tax card. The tax card is needed so that we know how much tax we need to deduct from your salary (otherwise we need to deduct 60%). You can get a tax card by calling the tax agency or visiting their office. The tax agency will ask for your identity code and an income estimate for the rest of year. If you called the agency, they will send the card by email but they will also tell you the withholding percentage and limits over the phone.

You can adjust your tax card during the year. The adjustment and other tax management is easy to do online at OmaVero but you will need official online credentials for that purpose (see next step).

It is worth noting that you will tax liable by default for all your worldwide income after moving to Finland. However, tax treaties with other countries may limit taxation rights of states. You can estimate your taxation here.

Official identity card
You need an official identity card for official online credentials and to open a bank account.

To apply for the card, first visit a photo shop and ask them to take passport photos and to upload them to the police service. You will receive a code for the application.

Since you don't have official online credentials, you need to visit a police station. You can either book a time online or go the station early in the morning to queue. Most times are fully booked for weeks so visiting is usually easier. However, you can book a meeting even before arriving to Finland.
Take your passport, residence permit card and the photo code with you to the meeting.

The card is usually ready within 1 week. Unfortunately, you need to pick it up from the police station again.
You can use the identity card together with a card reader for official online authentication (e.g. with the tax agency). However, it is typically easier to get a bank account and use the online banking credentials for the same. In addition, not all services support the identity card.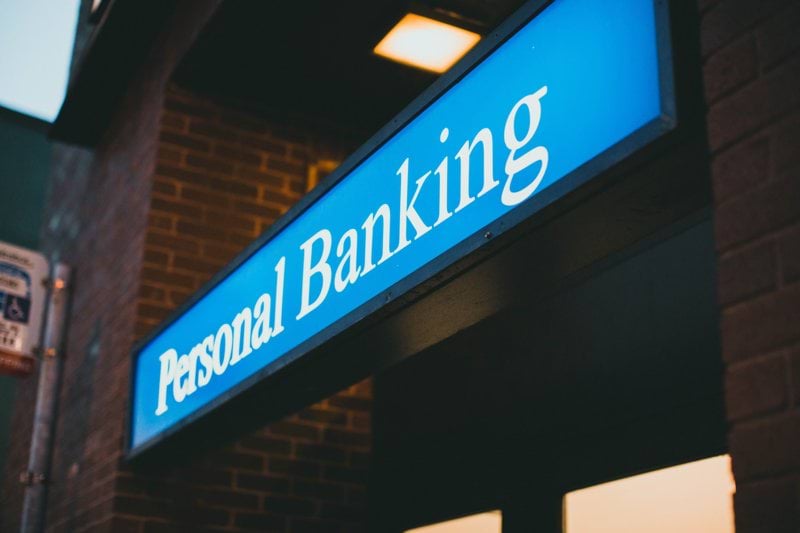 Getting a bank account and online banking credentials
Once you have a permanent address and an official identity card, you can open a bank account and get online banking credentials. Before the account is open, it is also possible to pay salary to a foreign bank account in most cases.

The three biggest banks (which also offer service in English) are OP, Nordea, and Danske Bank.
For OP, check their dedicated page for people who have moved to Finland. There are two ways of booking a meeting: 1) Fill in the form, which is linked on the page, and OP will be in touch with you to book an appointment. 2) Book a time on their website. The benefit is that you can book the meeting well beforehand. Check the documents that you must print and fill in before coming to meeting from the dedicated page.
For Nordea and Danske, you can book a meeting by calling them.

For the bank meeting, you will need your identity card, passport, residence permit card and employment contract and other documents specified by the bank. You may, for example, have to bring bank statements from your foreign bank in case you plan to transfer large amounts of money to the account. The bank may also ask about your foreign tax liabilities but typically you will be tax resident only in Finland after moving here thanks to tax treaties.

Once you have online banking credentials, you can access pretty much all public services online.

Finding an apartment
You can start looking for an apartment even before coming to Finland.
You can search for apartments on many websites, e.g. https://asunnot.oikotie.fi/. Many cities also have public housing (Rental housing | City of Helsinki, Rental housing in Espoo | City of Espoo). Typically, landlords can require you to have a personal identity code and a home insurance (which you can get from almost any insurance company online or by calling). You also almost always need to make a deposit that you get back after the rental ends (max 3 months' rent by law). Rental agreements with a minimum term are common.
Apartments typically include fixed furniture, which the landlord must maintain unless otherwise agreed.
Electricity is not often included. You can compare contracts prices at https://www.sahkonhinta.fi/#. Additionally, you will be also automatically charged a network fee by the network company. Internet might be included but usually you need to make a contract with the ISP specific to your building. Water is typically charged separately.

Relocation process for citizens of EU, Nordics, Switzerland, or Lichtenstein
For citizens of EU, Nordics, Switzerland, or Lichtenstein, the process is somewhat similar as described above but you don't need a working permit, meaning that you can come to Finland immediately after signing the agreement and start working. There are also some other key differences:

If you are a citizen of the European Union, Liechtenstein or Switzerland, you need to register your right of residence within 3 months of arrival. The application is submitted in EnterFinland after which you need to visit Migri in Finland. For the meeting, you need an appointment booking. It is recommended to make the booking as early as possible because of queues.
Migri usually grants you a personal identity code after the EU registration. However, they don't grant you a permanent address or municipality and you need to go to DVV (see step 7). You can also get a personal identity code from DVV (or even from the tax agency) if the EU registration queues are long.
If you are a Nordic citizen, you don't need to do the EU registration and instead you can go straight to DVV for registration.
To open a bank account, you just need a permanent address, personal identity code, ID from an EEA country (incl. Switzerland), and your EU registration certificate. You don't need to get a Finnish ID.
List of useful services
In addition to the steps above, there are many other services that are required or useful for your life in Finland. Below is a list of some of them. The links may become broken over time. Many of the links are also only relevant in the capital region.
General guidance
Healthcare, public benefits and emergencies
Emergency number: 112

Call only if:

If you have an emergency or you need urgent assistance from the authorities
If you know or suspect that somebody's life, health, property or the environment is under threat or in danger

For non-urgent care, contact your company healthcare company (Heltti for Sellforte) or your local health centre phoneline:
If you require urgent care that does not require calling 112, you can contact Medical Helpline 116117 | HUS.
Poison Information Center | HUS (in case you suspect a non-acute poisoning)
OmaKela e-service (Kela services online)
https://www.kanta.fi/en/my-kanta-pages (all your public healthcare info is stored here)
Financial and legal
Transport
Housing
Entertainment and hobbies
Shopping
Studies